Three Phrases I'm Eliminating From My Vocabulary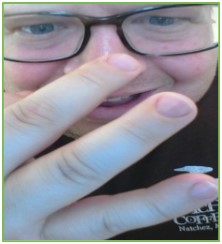 "A good man brings good things out of the good stored up in his heart, and an evil man brings evil things out of the evil stored up in his heart. For the mouth speaks what the heart is full of." – Luke 6:45

Been doing a lot of reflecting lately on my goals in life, and I realized that I complain. A lot. Complaining is good when it leads to change (i.e. complaining about your sibling to your mom MAY cause their behavior to change), but complaints without action just lead to bitterness. I don't want to be bitter, so I've recently started getting rid of these three phrases.
"I didn't have enough time."

Variants of this include "I didn't get everything done I wanted to do", "I'm not blogging enough", "my career's not as far along as it should be", and "I didn't make MVP again? Bummer". Don't get me wrong, I'm not making excuses for not completing things; I'm just trying to figure out ways to not complain about it. There's never enough time in the day to do everything, and I completed what I spent time on. If I'm not satisfied with the outcome, it's because I made the wrong choice, not that I didn't have enough time. The trick is to figure out what I want and choose the right path.
"I'm fat."

My clothes don't fit right, and I'm sitting here at a table writing this blog and polishing off a bag of Doritos. To me, exercise is waddling my way from the fridge to my chair, and I wonder why I struggle with my weight? Again, complaints without action do nothing but make you bitter. I'm reading on Facebook about how several of my friends are turning to activity to drop weight and become healthy, happy, people. Maybe the first step is to quit reading Facebook.
"I'm tired."

Variant of phrase two, but not quite the same thing. To me, fatigue has become a synonym for boredom. Instead of enjoying the moment, I spend 15 minutes complaining about how much work it was to get involved in the moment, and I miss half of the fun. It's natural to be tired, but it should never stand in the way of getting the most out of life.
Summary

Again, I'm not necessarily to the point of taking action to correct all of the deficiencies in my life; I am, however, just about done with griping and moaning. Life is what you make of it, and I want to make more out of mine.

June 9, 2015 Β·

stuart Β·

No Comments


Tags: happy, health, life, words Β· Posted in: Health, Professional Development, SQLServerPedia Syndication, Uncategorized